Al Poullis
We Do Not Experiment;
We Simply Delivery.
"We are dedicated to delivering excellence in service and quality of work. Through a comprehensive range of services, our goal is to provide a convenient and cost-effective 1-stop shopping experience for all your needs. With an experienced team, you can trust us to deliver outstanding results. Join us as we strive towards excellence in every aspect of our work. Together, let's achieve success."
Al Poullis, Founder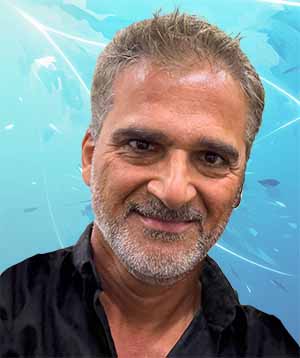 Meet Al: A 30-Year Veteran in Technology and E-Business Leadership
From Systems Analyst to Chief Technology Officer and Founder of COMMbits Inc.
With nearly 30 years of experience in building teams and developing technology solutions in e-business, e-commerce, and manufacturing environments, Al, a Systems Analyst by trade, brings a wealth of expertise to COMMbits Inc.
With a post-graduate degree in Management and a B.Sc. degree in Business Administration Computer Information Systems, Al is a results-oriented analytical thinker and problem-solver who is passionate about finding the right solution for each problem.
After servicing both private and government IT sectors, Al ran a manufacturing facility in Europe before shifting his focus to e-business and e-commerce in North America in 1998.
At Carbiz, a financial portal for the automotive industry, Al led the IT department, secured $8M in VC funding, and managed a diverse team of 70 in Canada and the US. He also oversaw the construction of a $1M Internet Data Center in Toronto.
As Chief Technology Officer at World English Center, an e-learning start-up, Al developed a $3M technology plan and prototype to deliver e-learning multimedia content to over 90M people in Asia. Plans were abrudbly interrupted due to the events of 9/11.
Al already knew the benefits of outsourcing and 1-stop shopping for Small-to-Medium Businesses, so he founded COMMbits in 2001 to continue his work in the IT and Internet services SMB sector. As a lead web developer and WordPress evangelist, his role includes project analysis and coordination of resources for web design and other services.
Al holds an official certification from the Kukkiwon (Korea) as a 3rd degree Black Belt in Tae Kwon Do, and teaches regularly across the Great Toronto Area. 
Al Poullis, COMMbits Founder