Always-On, Complete and Reliable Voice Over IP Business Telephony System Delivered Right from the Cloud
Never miss a call with Cloud PBX
A customer called your company landline but could not reach anyone and ended up signing up with a competitor?
If this sounds familiar, you certainly understand the importance 
of an always available, always reachable team. So do we.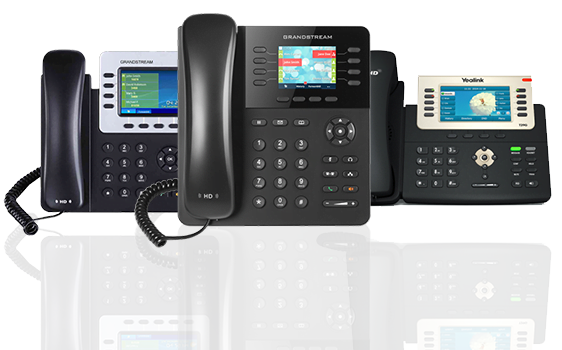 With COMMbits Cloud PBX, you get all the Enterprise-level phone features you need for your business, with low upfront costs and no hardware or software to maintain. Whether you're operating from a single office or different locations in your city, state, or country, you get an enterprise-grade Cloud PBX phone system. Your mobile employees can be reached while on the go through your company phone number.
No More Pains!
What issues does Cloud PBX solve?
Reduce Phone Service Costs
Lower costs compared to on-site PBX
No costly hardware equipment
No user license fees
No heavy long-term contracts
Track Phone Expenses
No bill shock
Predictable expenses
Real-time insight on usage
Quickly Respond to Evolving Business Needs
Easy integration
No hardware change required
Drop Expenses over Technology
Alternative to costly replacement/upgrade projects
Easy, short learning curve (no costly training needed)
all-inclusive features -complete access to more advantages!
average cost savings compared to mainstream phone providers
Unlimited
Canada/US minutes. Talk away!
Simple Steps for a premium PBX service
Simplified Pricing
CDN$60 per phone number
(includes one extension and unlimited minutes CDN/US.)
+ CDN$34 per extension
(includes unlimited minutes CDN/US)
Note: 1-time local setup and configuration of your VoIP phones and custom features (IVR and voice prompts, quick dial, etc.) is billed extra. Please contact us for details.
Customize
your solution
add user extensions

add IP phones & conference hardware

add extra phone numbers
Phone Catalog
Choose your IP phones from our phone catalogue. Seamless, two-year lease plans available.
QUANTITY DISCOUNTS AVAILABLE
Free App for Desktop & Mobile Call
Commercial Platform (not open source)
No more cumbersome PBX equipment to maintain
Monthly Subscription per User
Enterprise-Level features
Any area code in North America
Product Functionalities
Contiguous US/CAN minutes included
Custom Music-On-Hold
Phone Number: Port Existing or Get New
Custom Caller ID
Audio Conference Bridges
Call Recording
Auto-Attendant / IVR
Mobile Softphone Extensions
Follow Me / Call Forwarding
Call Detail Record / Call Reporting
Account Management via a Web Portal
Virtual Fax (Fax-to-email / Email-to-fax)
Voicemail Message Waiting Display
Notification Email
User Web Portal
Call Log / Call Detail Records
Profile Management
Call Statistics
Call Reports
Call Recording / Download
Call Screening List
Fax Management
Voicemail Management
Call Forwarding Management
WebRTC Browser Phone
Conference Bridge Control
Pre-configured PBX & IP Phones
Cloud PBX and all extensions come configured with Busy Lamp Field, Intercom, Paging, Hunt Group, Audio Conference, etc.
Unlimited Incoming Simultaneous Calls
Users can receive unlimited simultaneous calls on their phone number.
Unlimited Outgoing Simultaneous Calls
Users can place unlimited simultaneous calls. Call limitations exist on IP phones and Softphones.
Call Routing by Phone Number
Route the call to a different destination (extension or auto-attendant) based on the number called.
Call Recording – Automatic
Record all calls from the beginning to the end.
Call Recording – On Demand
Record a call from a user.
Call Return – Redial
Return a call using the automatic redial function.
Call Transfer – External
Transfer a call to an external number/contact.
Call Transfer – Internal
Transfer a call to an extension.
Call Transfer to Voicemail
Transfer a call to voicemail.
Email Notification and Fax Management
Notifications and faxes can be sent to multiple email addresses (no need to create a distribution group).
Auto-Attendant / IVR
The Auto Attendant receives calls, provides the caller with different assistance options and transfers calls.
Voicemail
Leave a voice message when the user is unavailable.
Voicemail Retrieve Options
Read voicemail from IP phone, smartphone, email or web console.
Voicemail Forward
Forward a voicemail to another user.
Call Forward – Manual
Forward incoming call to an extension.
Call Forward – Automatic
Forward incoming call to an extension.
Call Forward – Phone Number
Forward incoming call to an external phone number.
Audio Conference Bridge
Audio conferencing.
Caller ID
Display the phone number/name of the caller.
Caller ID Delivery Blocking / CLI Hide
Calling line ID will not be displayed when dialing out.
Group Pickup
User can pick an incoming call from another user or group of users.
Message Waiting Indicator
Indicates that a message is waiting in the user voicemail.
Call Hold / Resume
Place/Resume a call on hold.
Call Park / Call Pickup
Park a call from a phone and pick it up from another phone.
Music on Hold
Allows user to select the MP3/WAV music that will be played.
Anonymous Call Rejection
Block calls from people who have blocked their caller ID.
Call Waiting
User will hear a tone that indicates a new incoming call. The current call can be put on hold to pick up the new call.
Intercom / Paging
Page using the intercom.
Do Not Disturb
When enabled, sends incoming calls to the VM.
HD Voice
Highest performance audio codecs – G.722.
Call Forking / Simultaneous Ringing
An incoming call rings on all devices (IP Phone & Smartphone).
Hunt Groups
Distribute phone calls from a phone number to a group of users/extensions.
Phone Book
List of company extensions.
Busy Lamp Field
See whether or not another extension is busy.
Call Blocking / Selective Call Rejection / Call Screening
Block incoming calls that are part of a list of phone numbers.
Follow Me
An incoming call rings a mobile/cellular phone when the user is unavailable.
Multi Device
Ability to handle communication on multiple devices (desktop phone, mobile device (BYOD), web browser, PC).
WebRTC
Place a call from a Web Browser.
Web Fax
Send and receive faxes as PDF email attachments.
IP Phone Auto-Provisioning
IP Phones are automatically configured on boot up.
Softphone Auto-Provisioning
Softphones are configured automatically with a QR code.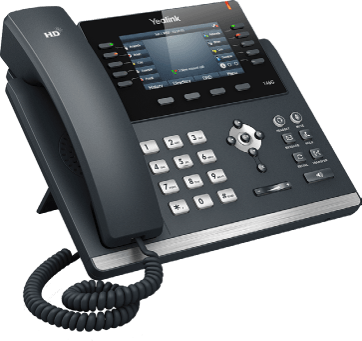 INTERESTED?
Refresh – Rethink – Get up-to-date. Expand your business.
GET IN TOUCH NOW!
30-min FREE consultation!
Simple steps. Start with your Premium PBX Service today!