What A Jewel On-line Gift store
Project Type: Business Hosting, e-Commerce, Featured, Web Design.

Industry: Consumer Products & Services.

A small Toronto business which has found success after using our comprehensive Web Design, Hosting and SEO services.
What A Jewel is an online gift shop based in Toronto, Canada, that carries a variety of baby and kid's gifts as well as something for men and women. They stock the renowned Canadian-made Warm Buddy warming therapy products and their business is continually growing with our thorough guidance as their web developer and business hosting provider of choice.
Graeme Janks of What A Jewel is an excellent example and a success story of what can be done with an E-commerce web design, a lot of passion and on-going website maintenance & support from our team. We have worked with Graeme over the span of many years and following all kinds of SEO methodologies and tools his site is now shining at the top of search engines with many of his targeted keywords.
We take great pride in fitting our clients with web designs that make a fantastic first impression and What A Jewel kept up their tradition of making smart business decisions by choosing a unique WordPress web site coupled with the powerful and efficient Woocommerce E-commerce engine.
What A Jewel has made a success as a Canadian online gift shop based off Toronto. We can help you to do the same. Why not get in touch today?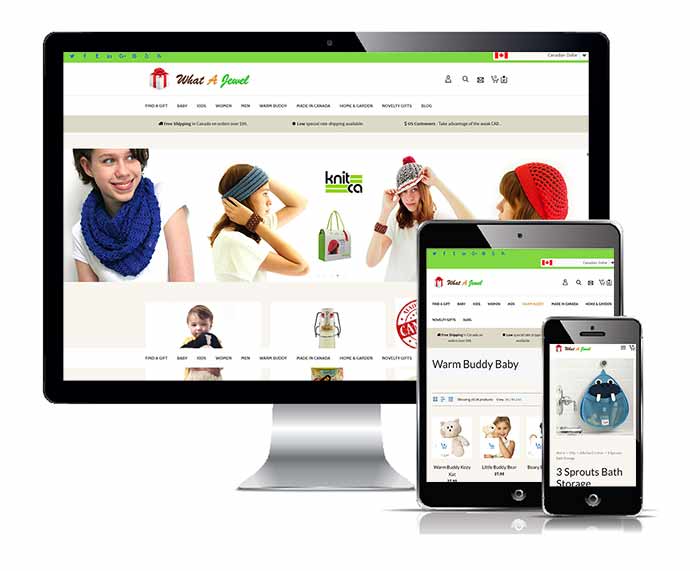 If you have a 
Vision

 We will help you turn it into reality