On The Spot Carpet Cleaning Oakville
Project Type: Business Hosting, Featured, Photography, Small Business Web Design, Web Design.

Industry: Consumer Products & Services.


Servicing Oakville's top carpet cleaners since 2005, we are very happy to deliver version 3.0 of their website – a brand new, responsive redesign.
The previous web redesign for our long-time customer was in 2012 when migrating to the WordPress platform was our main objective. This time around, when smartphones and tablets are taking over the electronic world, our main objective was to create a responsive design to accommodate all devices and screen sizes.
The redesign was a grant opportunity for the team to simplify the user experience, refine the intended marketing message and add "call-to-action" web forms on most pages. Through our Professional Photography services and a fun photo shoot we developed a new photo portfolio to work with during the new web development and beyond.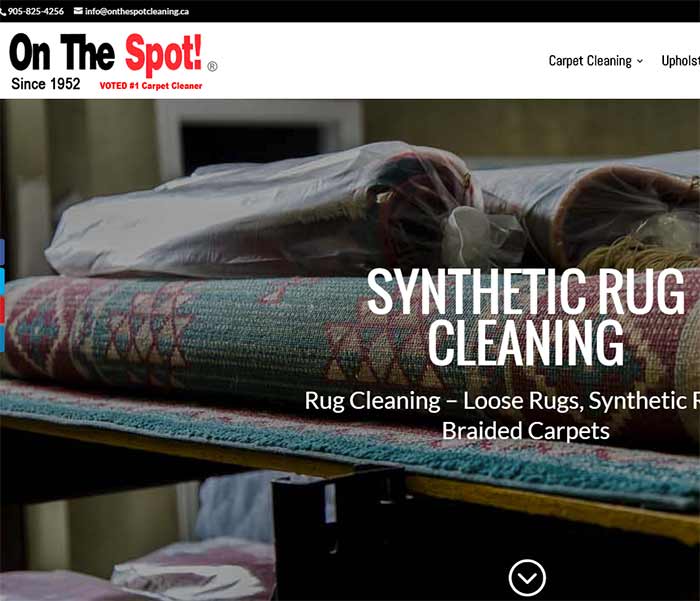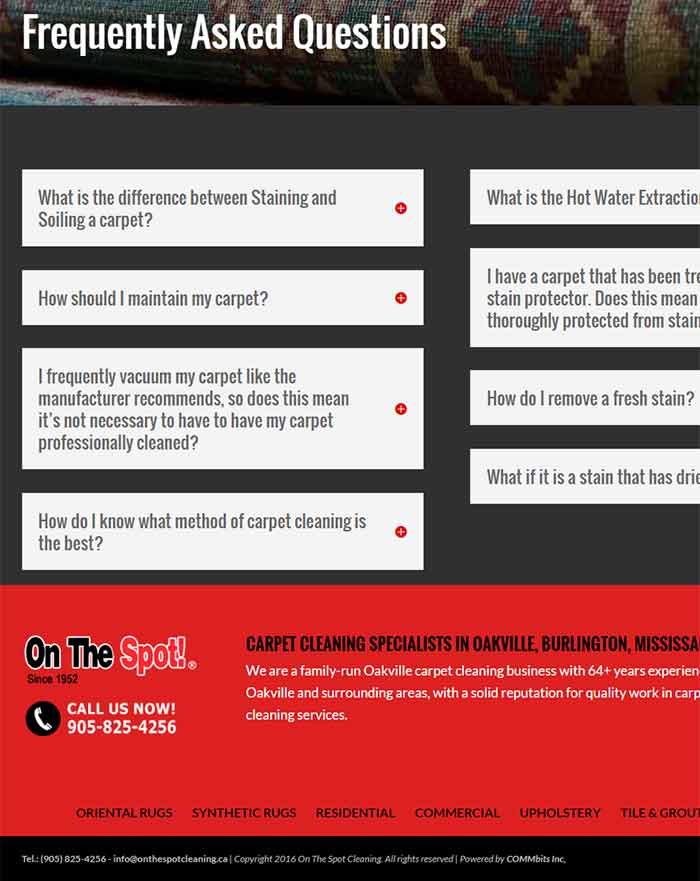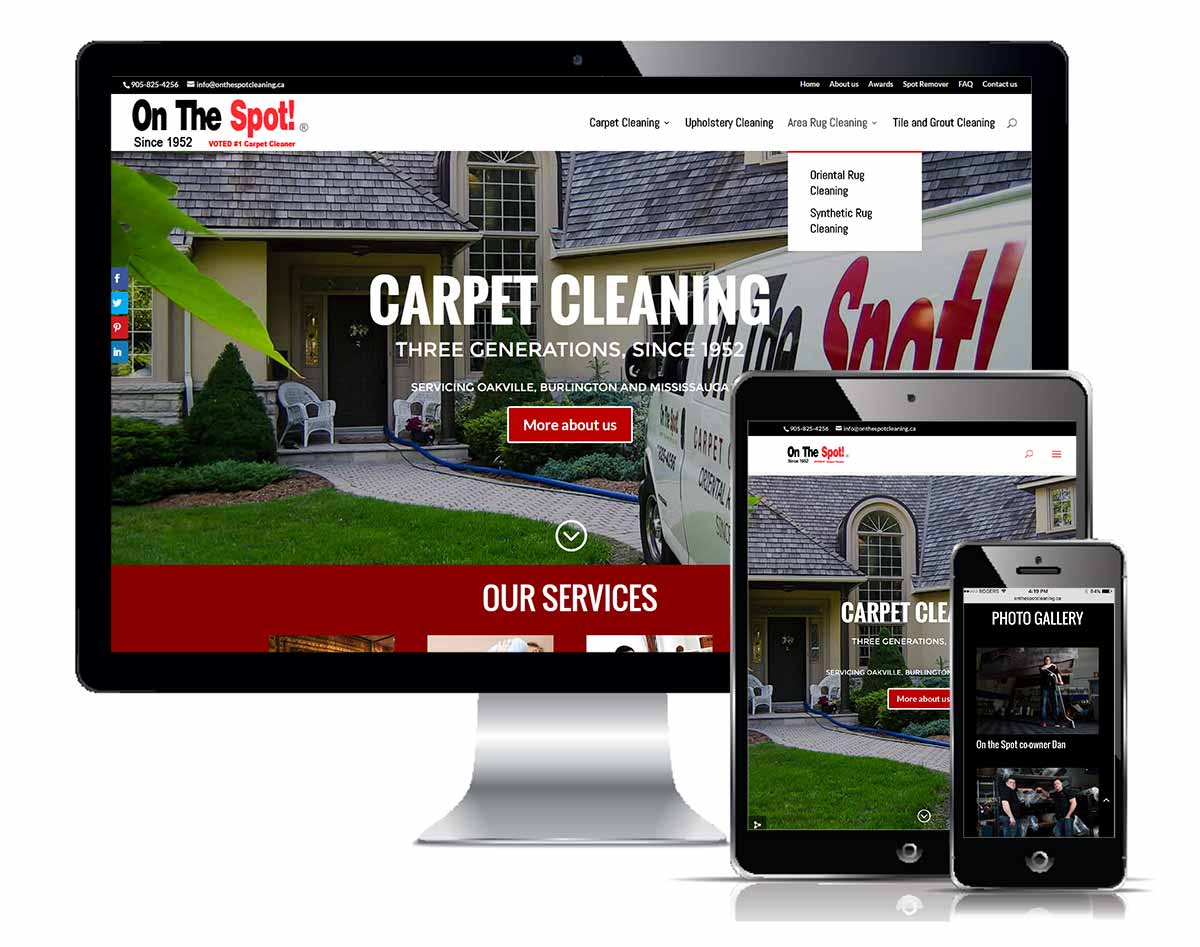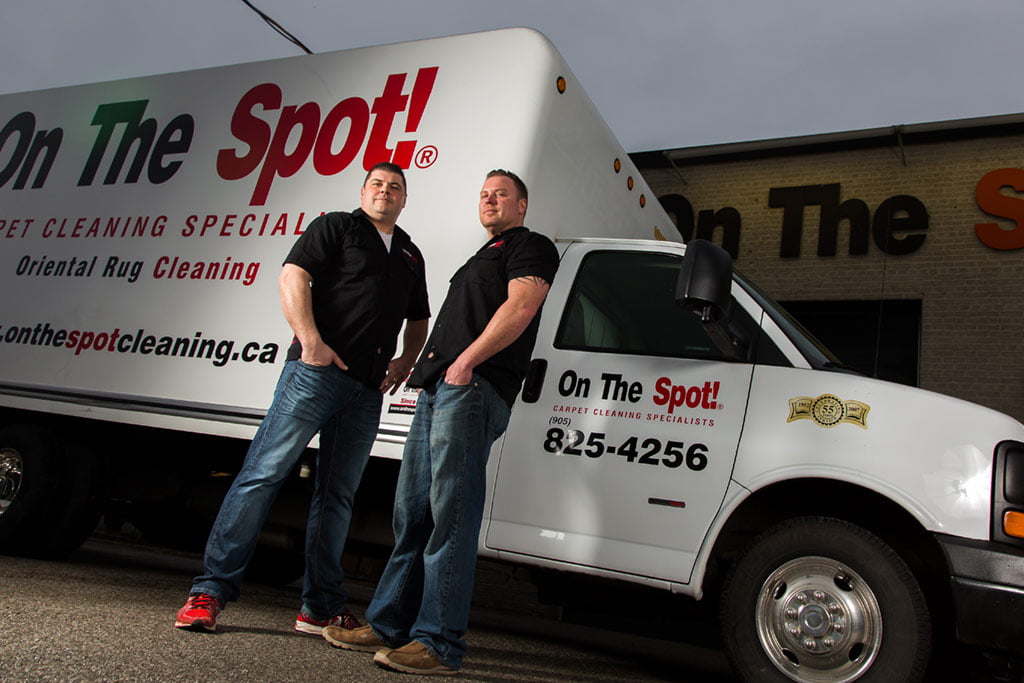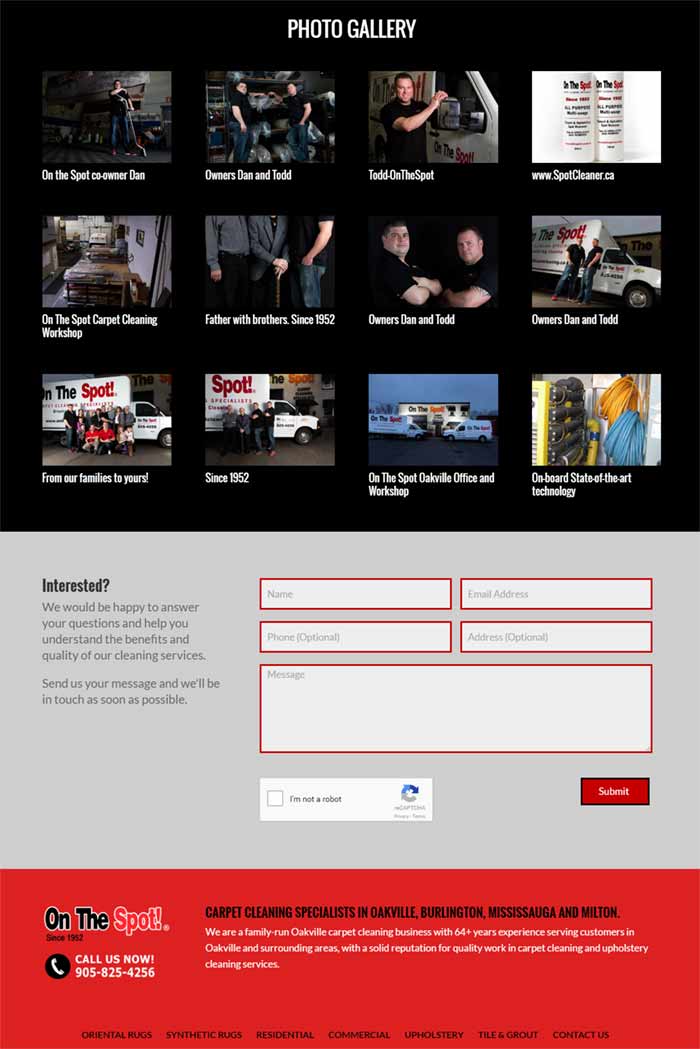 If you have a 
Vision

 We will help you turn it into reality