Nettel Media Video Marketing
Project Type: Business Hosting, Featured, Web Design.
Industry: .

Nettel Media help their clients feature and promote their product or service through the creation of digital video. From concept through production, to final product and distribution they provide a complete solution for their clients' video needs.
Erick and Karene Nettel worked with Al Poullis to transform their old web presence from a stale, outdated and insecure website into a modern, secure piece, designed to form an appropriate sales funnel for their business.
This new web design project contains modern components such as animated boxes, thick shadows, large copy text and bold statements in tag lines.
The new site is powered by a unique, custom methodology that allows the easy maintenance of video projects from the client's side. By means of simply checking a few boxes, a video project automatically appears on respective relevant pages throughout the site.
The website is powered by the renowned WordPress platform. Other than the premier software for bloggers, WordPress has evolved into a 1st-class website content management system for business and personal websites alike. COMMbits has its own uniquely strengthened blend of the WordPress environment.
Following launch in the late Summer of 2019, the project is powered by the COMMbits legendary Business Web Hosting Program, which is geared towards high performance, secure websites.
For more information on our web design and redesign services please see the information on our custom business web sites, or contact us today.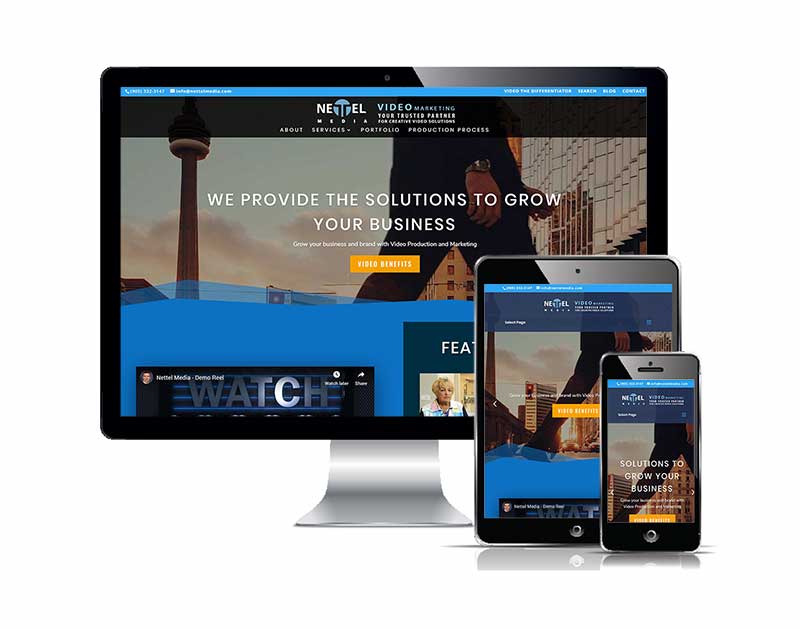 September 2019
COMMbits did a great job helping us to modernize and secure our website.
Al Poullis is very good at what he does and him and his team understood what we required. We are happy to have worked with Al.
Burlington ON – Canada
If you have a 
Vision

 We will help you turn it into reality