Meet Nick
Systems guru, MCP/MCSA/MCSE, A+, Server+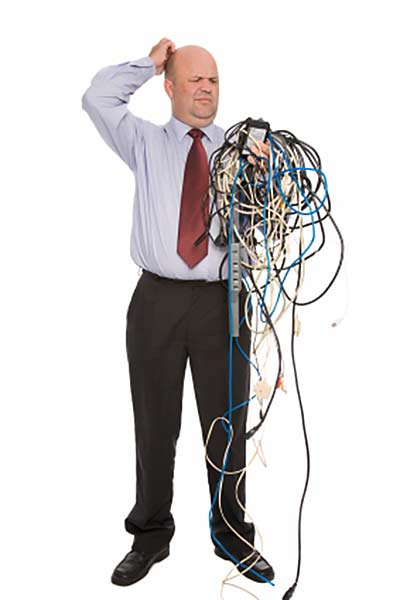 On-site IT Support Toronto
Confused and Frustrated? We Don't Blame You! Call for Help!
We provide complete Computer Technical Support services in Toronto and computer Network Setup & Management services for your Small or Medium-size business anywhere in the Greater Toronto Area in Ontario.
We support your office anywhere in the GTA, from Scarborough to Burlington, including Toronto downtown core, Markham, Mississauga, Oakville, Woodbridge, Maple and Concord.
If you are interested in building a new network, talk to us today! We will provide you with an outline and estimate for your new network at no cost, and with no obligation.
Our System Administration and computer tech support services are conducted by our team of Professional and expert Systems Administrators for a hassle-free and quick support service while on your premises.
Hassle-free tech support experience. While our experienced, certified engineers are at your premises, they mean business. They will not waste your time, and in general they will spend less time providing the solutions you require than the average technician. This saves you money.
Tech Support for Servers and Networks
Design your new Local Area Network, Private Network, VPN, or WAN
Supply all required network hardware and software
Expert software systems setup and configuration
Network Storage devices
QoS/VoIP optimization
Install and configure DHCP servers or Domain Controllers
Install and configure Small Business Servers
Professional Cabling services
File and Print sharing. Network print servers
Professional Business Web Hosting and Outlook Business Email solutions available.
Tech Support for Desktops and Notebook Computers
Recover crashed systems
Clean-up Virus and Spyware
Update Windows operating systems, including Windows 7/8/10.
Patch existing systems for security vulnerabilities
Is your system performing slower than expected? We can help!
Fix odd error messages
PC Back Services
General system maintenance to ensure consistent performance.
Systems Administration
Backup systems methodology and procedures. We will train your staff accordingly
Internet Security Audit performed by our expert Network Engineers
Firewall and exposure audits
Internet traffic monitoring
Network User and Group accounts management and Access Control Lists. (Who can access what on your network.)
Network printing configuration
Hosted Exchange Business eMail/Outlook services & migration
Common questions about our IT services
Do you offer Business Cloud Backup services?
Yes! We offer custom and comprehensive
Business Cloud Backup
programs for business continuity and disaster recovery.
Do you provide remote support?
In certain cases we can help you over the phone or even take over your PCs remotely. Same rates apply as on-site support.
Do you sell computer hardware?
We can supply you with any server-based hardware, or other Business Networking equipment such Routers, gateways, load-balancing hardware, etc., but most importantly we will build the Network Architecture for you, based on your business needs.
All hardware supplied carries the respective Manufacturer's warranty.
Generally, we try to avoid selling workstations. However, we will guide you accordingly on which specifications you require for your business needs and who can supply the hardware to you.
Combine our on-site networking support services with our extensive, all-inclusive
web design
and development services for the ultimate in peace of mind.
PRICING SCHEDULE
Prices in CDN$
Tech Support for Servers and Networks: $200/hr (min. charge 3 hr)
Tech Support for Desktops and Notebook computers: $150/hr (min. charge 3 hrs)
Annual Contracts available. Please contact us.
Cabling infrastructure: Please contact us to book onsite inspection.
Please see our Web Maintenance & Support for Webmaster and other services.
NOTHING IS IMPOSSIBLE
Transform your brand.
Expand your business.